Testimonials
What our customers say about us
Most of our clients are recommended to us by the friends, family and neighbours of satisfied customers. We take pride in our good reputation and the fact that most of our work comes through the medium of "Word of Mouth!"
If you haven't heard of us before you probably know someone who has, ask them about us, we are confident that you'll only hear about the excellent service we carried out on their property and that they are in fact a member of our long and growing list of satisfied customers. Call us NOW on 07837 939382 to join them!
Below are just some of the testimonials we have received.....
"When a heavy downpour highlighted a leak in my roof, I rang several roofing companies looking an urgent response.
RMG Roofing was by far the quickest to visit and inspect my roof and were the most competitively priced of those that did respond.
They temporarily fixed the leak to prevent further damage and returned a few days later, once the heavy rain had stopped, to permanently fix the affected area.
I would recommend RMG Services to anyone with a roof related emergency or indeed a non-urgent roof related service."
Simon Worthington-Smith Kidderminster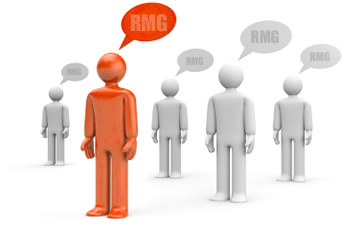 "RMG Roofing Services fixed my leaking roof and guttering to very high standards. I recommended them to my next door neighbour who is also very happy with the work they did on his adjoining roof."
Anthony Alexander Kidderminster
"RMG re-felted and refitted my roof and sourced the extra matching hand-made tiles needed after several had been broken over time. It looks like they have been there for years, I would wholeheartedly recommend them to anyone."
S Barnard Bewdley
"Renato and his team were very friendly and professional and the work they carried out on my property was superb. I would recommend RMG Roofing Services to everyone. 5 Stars."
Mrs Hunter Spennels, Kidderminster
"I telephoned RMG Roofing Services for a quotation. They arrived within 25 minutes and carried out an inspection of my roof. They explained that it was simply a case of 3 broken tiles which they replaced the same day.
The felt is due to be replaced next year and I'll definitely be calling on the services of RMG Roofing.
I recommend their services for anyone."
P Singh Kidderminster
"I was ecstatic when RMG's quote was almost £200 less than I had been quoted by another roofing company.
RMG explained that there was no need to change certain elements of the roof as they did not need replacing. I am very happy with the work carried and how much it cost."
Customer in Stourport
"RMG provided a fast, reliable and friendly service."
James Mills Kinver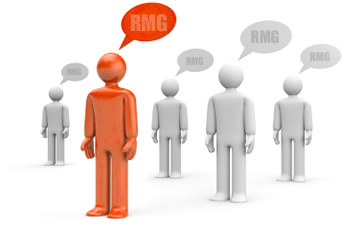 "I had been recommended the services of RMG by a neighbour and I was very pleased with the results, as a consequence several neighbours are now employing the services of RMG Roofing."
Sarah Hollis Kidderminster
"RELIABLE - MASTERFUL - GREAT VALUE must be what RMG stands for... The RMG Team were very friendly and professional.
I would recommend the services of RMG Roofing to anyone and urge anyone in need of Roofing Services to at least call them for a competitive quote.
RMG Roofing Services were one of the cheapest of all the estimates I had compiled and were the quickest to respond."
Mr C Griffin Bewdley
"What an amazing service, RMG responded very quickly to fix my leaky roof and must have saved me £100s in damage to the interior of my property.
Thank you RMG..."
Mr Charles Bromsgrove
"RMG Roofing cleared out and repaired my guttering. He even swept the leaves from my driveway.
What a star :)"
Andrew Denton Hurcott Road, Kidderminster
"I recommend RMG Services after they re-roofed my property in Bewdley."
Mr S Bewdley
"I mentioned to RMG Roofing Services that I had been recommended their services by a friend, they explained that most of their work comes through word of mouth as they always treat every customer as a VIP and provide a 100% quality and professional service.
Too right too, they made me feel special and did a brilliant job on my property. If you are reading this then give them a call, you'll be very pleased the service they provide."
James Brand Kidderminster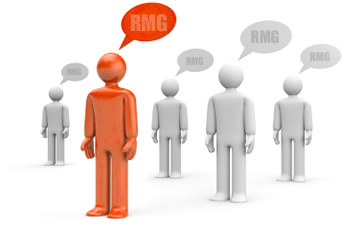 "I gave RMG Roofing a call due to a leak in my roof, they checked it over and fixed it the same day. I am very grateful for their services."
Mr Cartwright Kidderminster
"RMG Roofing Services did a great job on our roof, it has shaved years off the age of our house."
Alex and Sarah Clifton Kidderminster
"I would recommend RMG Roofing after they provided a good service in fixing my porch roof."
Miss Martin Kidderminster
"I would give RMG Roofing Services 5 stars."
Sandra Bewdley
"RMG Roofing installed a roof on my newly built garage and did a fantastic job."
Lidong Quek Stourbridge, Kidderminster

Submit your Testimonial
Your feedback is important to us
If we have recently provided our services to you but weren't cheeky enough to ask for a testimonial at the time we would be very grateful if you could submit one here using our simple form.